Toyota Hilux, A Brief History
The very first Toyota Hilux began production in march of 1968. This model was known as the RN10 and came in a short wheelbase model with a 1.5L engine, this w2as later replaced with a 1.6L engine in 1971. Early 1969 saw the addition of a long wheelbase version to the lineup.
The second generation of the Hilux was released in 1972 as the RN20 model. This model was more comfortable than previous versions and included many exterior visual updates. In 1975 the Hilux went through a major revamp in styling. It was made to be both larger and much more luxurious than previous models.
In 1978 Toyota introduced the third generation of the Hilux, with a four wheel drive option introduced in early 1979. The four wheel drive versions included a solid front axle and leaf suspension setup.
Mid 1983 saw the introduction of the fourth generation of the Hilux. Included in the lineup for the first time was a Xtracab option which was a two row extended cab version for more seating room in the cab. All through the life of the model it saw continued improvements of both the engines and suspensions. In 1986 the solid front axle was changed over to a independent front suspension setup.
In 1988 Toyota introduced the fifth generation of the Hilux. The Xtracab options now came with what were called jump seats that folded up when not in use to allow for more room behind the front seats.
The sixth generation of the Hilux started in 1995. This generation change saw many badge changes across the market as well as numerous engine and suspension options.
In 2005 the Hilux saw the introduction of the seventh generation.
This version increased in size and was now classified as a mid sized pick up. A facelift version was released in 2008 which added sleeker lines and a smoother appearance to the vehicle.
Throughout its lifespan the Hilux has built up a reputation for being sturdy, reliable and even been coined as being virtually indestructible.
Engines available by generation:
First generation:
1.5L-2R

1.6L-12R

1.9L-3R

1.9L-8R SOHC

2.0-18R SOHC
Second generation:
1.6L-12R

2.0L-18R

2.0L-18R SOHC
Third generation:
2.0L-18R

2.4L-22R SOHC

2.2L-DIESEL

1.8L-PREFLOW
Fourth generation:
2.4L-22R

2.0L-L

2.5L-2L

2.5L-2L-T

2.4L-22R-E

2.4L-22R-TE

3.0L-3VZ
Fifth generation:
2.4L-22R

3.0L-3VZ-E

2.8L-Y

2.4L-2RZ-FE

2.7L-3RZ-FE

3.4L-5VZ-FE

2.0L-1TR-FE

2.5L-2KD-FTV

2.7L-2TR-FE

3.0L-1KD-FTV

4.0L-1GR-FE
Sixth generation:
Seventh generation:


South Melbourne , VIC, Australia (PRWEB UK) 16 February 2014
According to an article in The Motor Report titled Toyota Loads Up Finance Deal For Used Cars Programme, Toyota is offering a 6.9 per cent finance deal on Toyota Certified Used vehicles until the end of March. CEO of Finance Funding Australia, a car loan company, weighs in on the recent news.
This should make some prospective buyers very happy, as Toyotas are very popular right now among consumers. From what weve seen when we help consumers finance their cars, fuel efficient, smaller cars are in vogue right now among Australians looking to buy a new car, said Milankovic.
In particular, weve seen a lot of interest in Toyota HiLux, Corolla, and Camry models, continued Milankovic.
Toyota factories guarantee the cars sold through the Toyota Certified Used Car Programme.
Cars that make the cut to becoming certified have to be under four years old and have accumulated under 100K miles.
Benefits of buying from the programme include a pre-purchase inspection of certified vehicles, a 12 month/50,000km factory warranty, and 12 months of roadside assistance.
The Toyota Certified programme was launched in September 2014 because Toyota Australia wanted to offer used car owners a similar peace of mind to owning a new model.
The new certified programme has certainly made buying used Toyotas a lot more assuring to some consumers who like that sort of thing. It gives them a psychological buffer of having some kind of warranty to their car while allowing them to still save money by buying a used car, said Milankovic.
The reduced financing offer of a 6.9 per cent comparison rate is the first to be offered locally on used models. It mimics similar offers by several manufacturers on new cars over the past year.
With rates this attractive, now is a great time to buy a Toyota if you were in the market for a car replacement, suggested Milankovic.
Consumers who need help financing their car purchases can contact the car loan specialists at Finance Funding Australia.
About Finance Funding Australia
Finance Funding Australia (FFA) was formed by a team of consultants with over 17 years of experience in the finance and automotive industry. Their consultants are known for providing superior customer service in all their past and current dealings. FFA handpicks their staff to ensure that customers get the service and respect they deserve, regardless of their credit history.
Finance Funding Australia works by assessing the customers profile first and advising them on the best approach. If the customer is interested in moving forward, FFA performs a credit check before submitting an application. This helps the customer avoid being penalized by other creditors. They can also help customers establish their credit history.
Get a low cost car loan at http://financefunding.com.au/.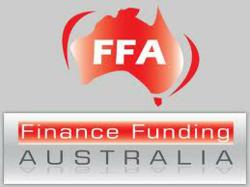 Los Angeles, CA (PRWEB) May 24, 2013
Car dealerships across the United States are scurrying to find customers and unload their inventory as they are in the process of closing.
A recently launched automobile website ToyotaCarsForSale.com trains you on what cars are available for purchase and where to go buy them. According to the webmaster, "with this being a buyer's market, we are urging all customers to do their research to get the best deals".
This website is dedicated to all models of Toyota launched in market till date and is quite informative for all those who are looking for a good car dealer in their locality or are yet to decide the model that best fits in their interests, requirements, and budget.
The newest release by the website is a description and listing of multiple types of models produced by Toyota — including those not even sold in the United States. Popular world Toyota models described by the website are the Passo and Hilux, popular in Malaysia and Thailand respectively.
This Toyota-cars' portal not only provides the contact details of the popular car dealers in major cities of the United States, but also features an extensive car dealer directory offering details of almost every local used car dealer in over 500 US cities. In addition, the website also offers a lot of statistical information and significant reviews regarding the sale of different Toyota models in various cities of several other countries, such as Australia, Canada, China, Ghana, India, Indonesia, Japan, Malaysia, Pakistan, Philippines, Thailand, UAE, UK, Brazil, Egypt, Ethiopia, France, Germany, Iran, Italy, Mexico, Nigeria, Russia, Turkey, and Vietnam.
This is in fact one of the many reasons why this newly launched website, according to quantcast.com, enjoys a global viewership and manages to reach more than 5,800 monthly people, of which nearly 71% viewers are from the US
ToyotaCarsForSale.com features a number of interesting and informative articles on hybrid cars, electric cars, Toyota Prius accessories and rating, etc. The portal is also very useful for those looking for auto news and information, auto listings, and auto resources.
Apart from this, ToyotaCarsForSale.com offers a m

Recommended: